EFT is one of the greatest tools for stress management and one of the simplest, fastest ways to begin reaping the many benefits that a reduction in stress has been demonstrated to offer. This is a simple method that we can teach you to do to address:
Feelings of Stress and Anxiety

Feeling Low

Fears

Performance Anxiety

Poor Self Image/
Low Self Esteem

Motivation and Procrastination

Improve Outlook
on Life
Handle Challenges
More Calmly

Build Confidence

Negative Emotions: Anger, Guilt, Grief

Cravings, Compulsive Behavior, Addictions




Weight Release

Smoking
Cessation


Abuse and Trauma Issues

Chronic Pain
Do you LOVE a good deal??
Here's a GREAT DEAL!

Our regular office visits are $90, but
you can purchase a Gift Certificate NOW
for yourself or your loved ones for our
EFT or Z-Point Phone Sessions
and save $15 on each session while making the
positive life changes you've been yearning for!

Purchase a Power Pack of 5 sessions
and save a whopping $150!

EFT and Z-Point Phone Sessions are 60 minutes each.
(Phone Session Gift Certificates must be used
within 1 (one) year from date of purchase)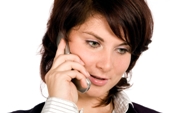 Due to the high success rates of
TELEPHONE SESSIONS of E.F.T.
(see Emotional Freedom Technique by phone)
and TELEPHONE SESSIONS of Z-Point
(see Z-Point Technique)
you may purchase Gift Certificates
so you or your loved ones may experience freedom
from any limitations to their success and fulfillment
working with us on the phone
from the privacy of their own homes!